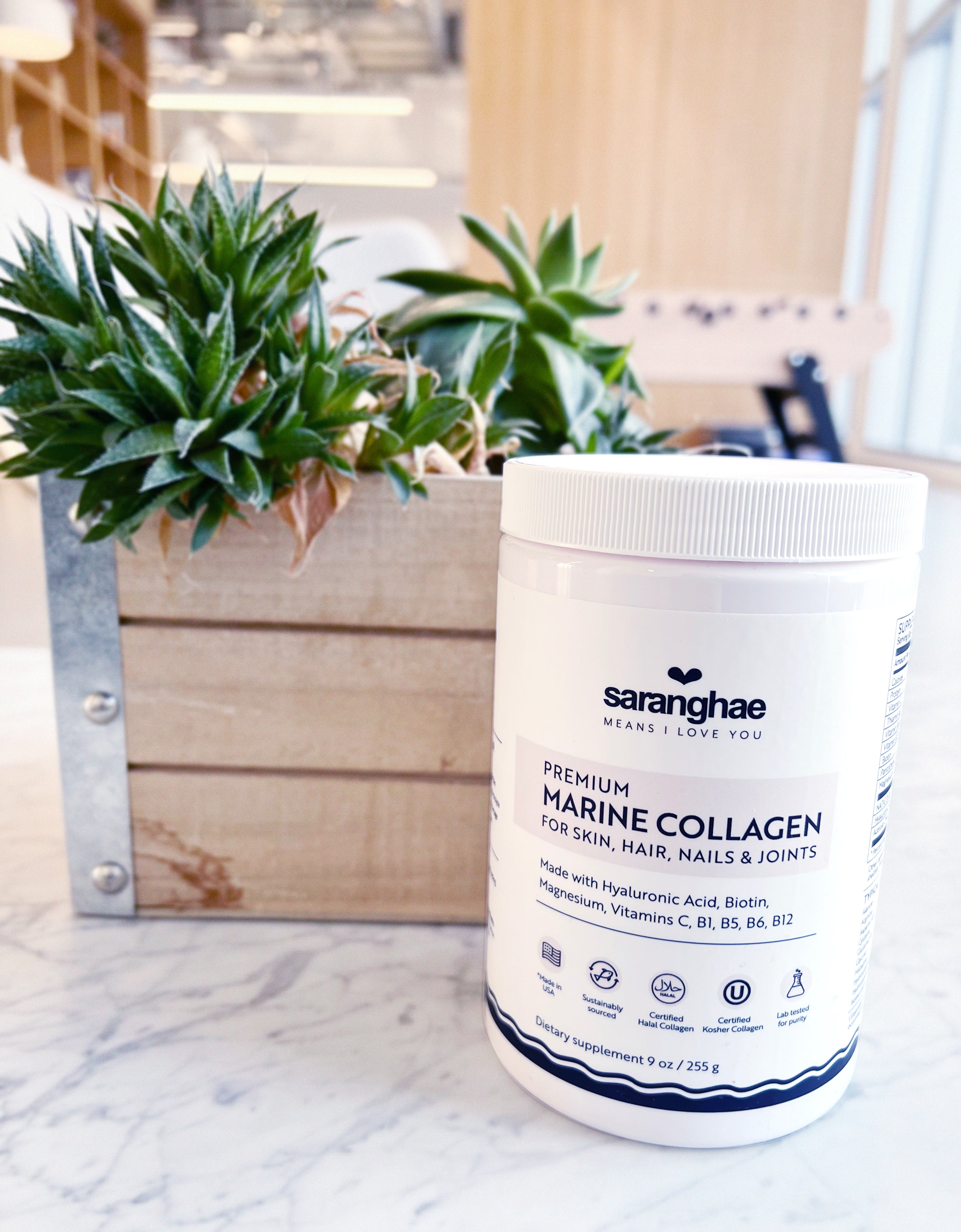 Saranghae Launches New Premium Marine Collagen For Skin, Hair, Nails & Joints
Saranghae announces the launch of their Premium Collagen For Skin, Hair, Nails and Joints.

Saranghae Marine Collagen is powered by Naticol®, a premium, sustainably extracted TYPE 1 collagen made from fish skins. It provides essential nutrients to rebuild our body's collagen network due to its small molecular weight and high bioavailability.

It contains 19 of the 20 amino acids critical to human health and 50% of amino acids crucial to type 1 collagen production: glycine, proline, and hydroxyproline. No other source of protein or collagen can provide this ratio of major skin components. In addition, hyaluronic acid, biotin, magnesium, and vitamins C, B1, B5, B6, and B12 are added to the formulation to help support the healthy function of hair, nails, and joints.

Clinical studies have shown that with daily supplementation, you will experience noticeable benefits such as reduction in wrinkles, decrease in joint pain and improved hair and nail growth in as little as 4 weeks.

Because it is odorless and tasteless, the collagen supplement mixes well with your morning coffee, shakes, smoothies, juices, yogurt, lemon water, or a bowl of oatmeal.
You can purchase the collagen for $49 or $39.20 when you sign up for a subscription.
Visit the Saranghae Premium Collagen Page for more information.